Get the Best Tour Planned by Experts!
✕
---
Approved By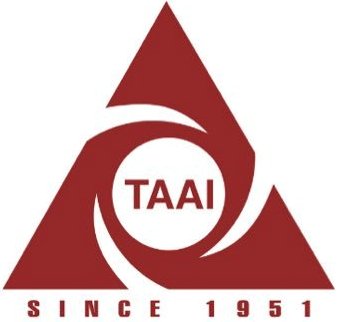 ---
Adi Kailash Trek Om Parvat Yatra
The best time to visit Adi Kailash and Om Parvat Yatra is from June to September... month every year. Adi Kailash is also known as Chota Kailash and Om Parvat looks like a sign of Hindu OM divine symbol when this mountain is covered with white snow. Adi Kailash and Om Parvat are located in the Himalayan mountain range in Pithoragarh, Uttarakhand, India. Many Hindu people visit here every year.
if you are looking for this spiritual trek and yatra, You can book Adi Kailash Trek Om Parvat Yatra with India Easy Trip Pvt Ltd at an affordable price. We provide the best hotel/camp, transportation, and food services for the entire journey. Here we have 7 nights 8 days yatra package from Kathgodam, Uttarakhand.
Read more
Adi Kailash Trek and Om Parvat Yatra Itinerary Ex Kathgodam
Day 1: Kathgodam to Pithoragarh
Morning picks up from Kathgodam and proceeds to Pithoragarh. On the way visit Bhimtal Lake and then leave for Jageshwar Temple. After darshan continues the journey to Pithoragarh. On reaching Pithoragarh check-in at Hotel. Dinner & Overnight stay at Hotel.
Day 2: Pithoragarh to Dharchula (100 km/ 3 Hrs Approx.) 915 m
After breakfast drive to Dharchula. On reaching Dharchula Check-in at the hotel. Today medical and inner line permits at Dharchula. Dinner and Overnight stay at Hotel.
Day 3: Dharchula to Gunji
Early morning, we will drive from Dharchula to Gunji. You can see also a glimpse of Mt. Annapurna and other Himalayan peaks. The road is full of thrill with its beauty. Arrival at Gunji by afternoon. Overnight at Gunji.
Day 4: Gunji to Kalapani to Navidhang to Kuti
We will start early morning from Gunji to Kalapani. Visit Kali temple here. After spending some time here drive to Navidhang for Om Parbat Darshan. After Pooja and meditation, we will drive back to Gunji and continue the journey to Kuti. Overnight stay at Heritage Homes in Kuti village.
Day 5: Kuti to Jollingkong
Today visit some nearby places like Pandav fort, Kunti Parvat. Also, take a walk around the village. In the evening go to Jollingkong. Dinner and night stay at Jollingkong.
Day 6: Jollingkong to Kuti
Early in the morning see the beauty of the divine Adi Kailash. Visit Parvati temple, which is around 2.5 Km by trekking from our campsite. Here you can see the reflecting image of Mt Adi Kailash in Gauri Kund, near the foot of Adi Kailash. Afternoon return back to Kuti. Dinner and Night stay at Kuti.
Day 7: Kuti to Dharchula
After breakfast, the group will return to Dharchula. When we reach the check-in hotel. Dinner and Overnight stay at Hotel
Day 8: Dharchula to Kathgodam
After breakfast, we will depart from Dharchula to Kathgodam. Drop you at Kathgodam railway station/Bus Stand.
Book Now
CLOSE
Call For Quick Assistance
+91-9758911888